Get In Touch
Please complete the form below and we will get back to you as soon as possible.
Physical removal of naturally occurring substance called organic sediment that consists of dead or dying aquatic plants, aquatic life, wildlife, duck and goose feces, leaf, plant, and algae matter. Our system reduces problematic sediment accumulating in water feature. Muck stores excess nitrogen and phosphorus that is readily available for algae and aquatic plants. In addition, too much muck can reduce water quality and clarity or create a toxic environment for fish or other organisms.
Removing this organic debris restores the overall health of the water body.
No need for de-watering
Leaves behind no footprint
Will not damage pond liners
No interruptions to aeration or irrigation systems
Reduced sludge disposal costs
Water is returned to the waterway
Removes up to 12,000 pounds of muck a day
No heavy machinery required
Targets problem areas
Measurable results of silt removed
Does not harm aquatic or wildlife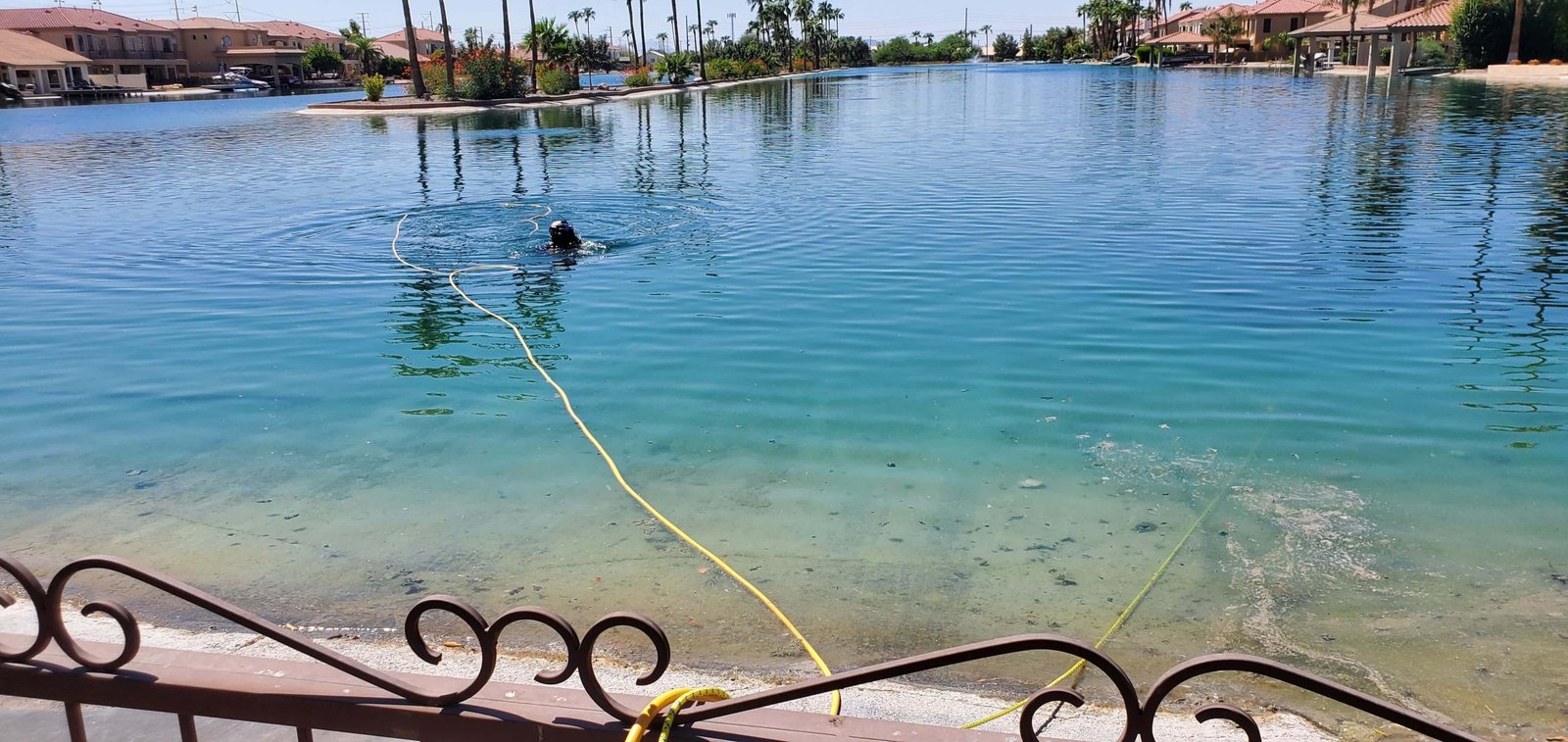 Set up spoil area and water return station Mobilize and Launch Sediment Removal System (SRS)
Utilize specialized muck removal equipment, vacuum lake bottom organics into spoil stations with custom collection tubes
De-water sediment and return clean turbidity-free water to feature
Demobilize Sediment Removal System (SRS) equipment
Allow sediment to dry in spoil areas. Drying process takes 2-6 weeks
Once the sediment is de-watered and dry it will be removed and safely disposed of
All rooted weeds, aquatic plants, filamentous algae are to be removed prior to commencement of mobilization of sediment removal and are NOT the responsibility of LMS to remove, as excess plants and debris will slow down the SRS.